View other user's aquariums and get inspiration.
Fluval Edge Nano Tank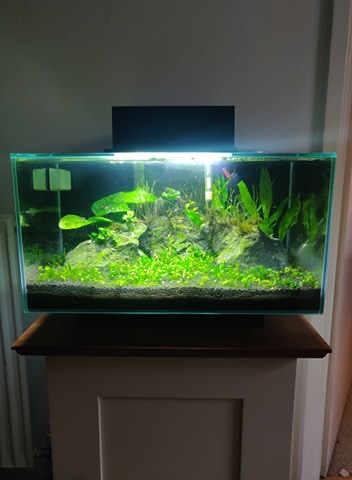 This is my first nano tank. The fluval edge is visually a great tank but the small opening makes it incredibly hard to maintain. Once I had got the tank planted it's been fairly easy, the shrimp have been breeding like crazy but I've had a few issues with algae (as any fishkeeper does). One thing I'd like to hook up is CO2, the plants grow incredibly slowly and the light on the Fluval Edge is weak so I've had to add a simple LED light that I balance on top of the glass. In the mean time I've been using liquid CO2 but i'm not sure if it's actually been doing anything.
Mar 21, 2021
$163.48
1
Basic Aquarium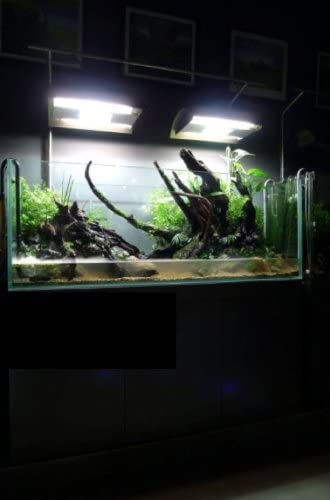 This is a basic 17 gallon setup. If you're starting from scratch and wondering what you need to get started then this is the build for you. Tank, Light, Filter, Heater + all the necessities. It may seem like a large tank to start with but it's really worth starting larger. Large aquariums are less prone to large fluctuations in water parameters and this will make maintenance much easier, trust me! Follow our guide here (https://myaquariumbuilder.com/guides/how-to-setup-your-aquarium). Now all you need to do is decide how you're going to fill it. Select your own substrate, hardscape, plants and live stock once you've setup your tank and you're ready to go. Remove the stand if you already have a sturdy location to place this tank.
Mar 25, 2021
$466.37
1
Nano Tank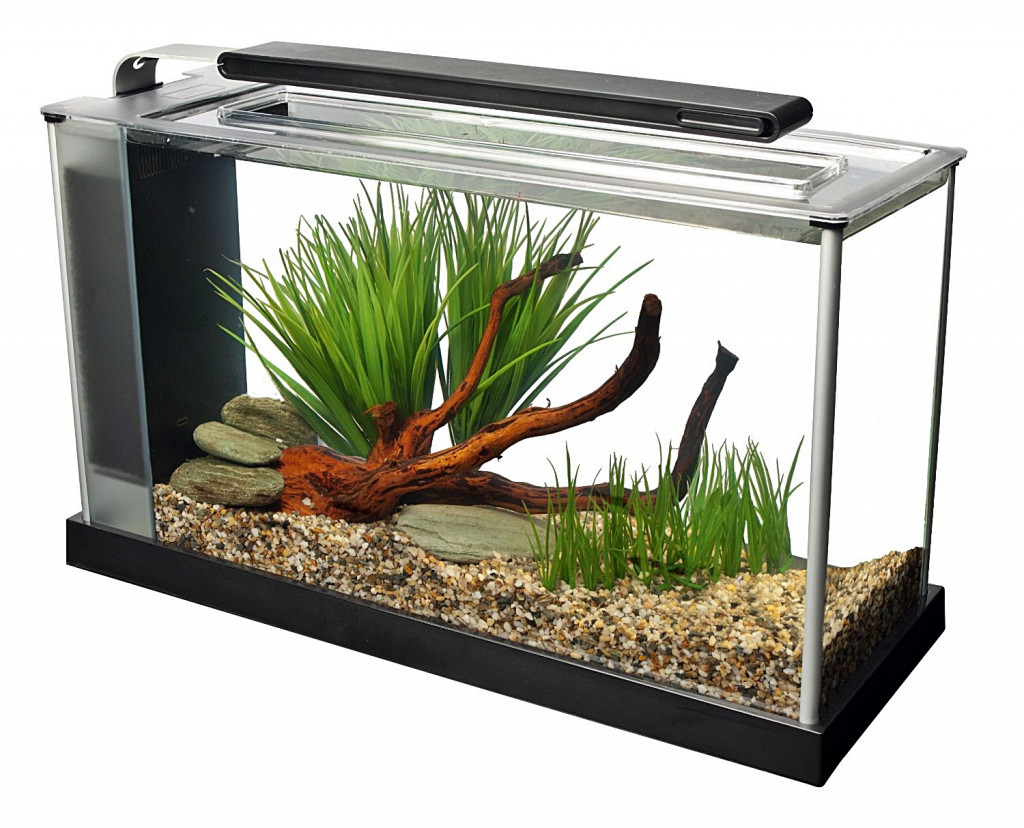 The fluval spec is a great little tank for an office / bedroom. This is a super easy to setup tank and won't ruin the budget! We'd recommend shrimp for a tank this small, they're fascinating to watch. Red cherry shrimp are a great option due to how tough they are. Or if you're really set on fish then try and get just a single colourful betta.
Apr 17, 2021
$64.94
1
Complete Planted Aquarium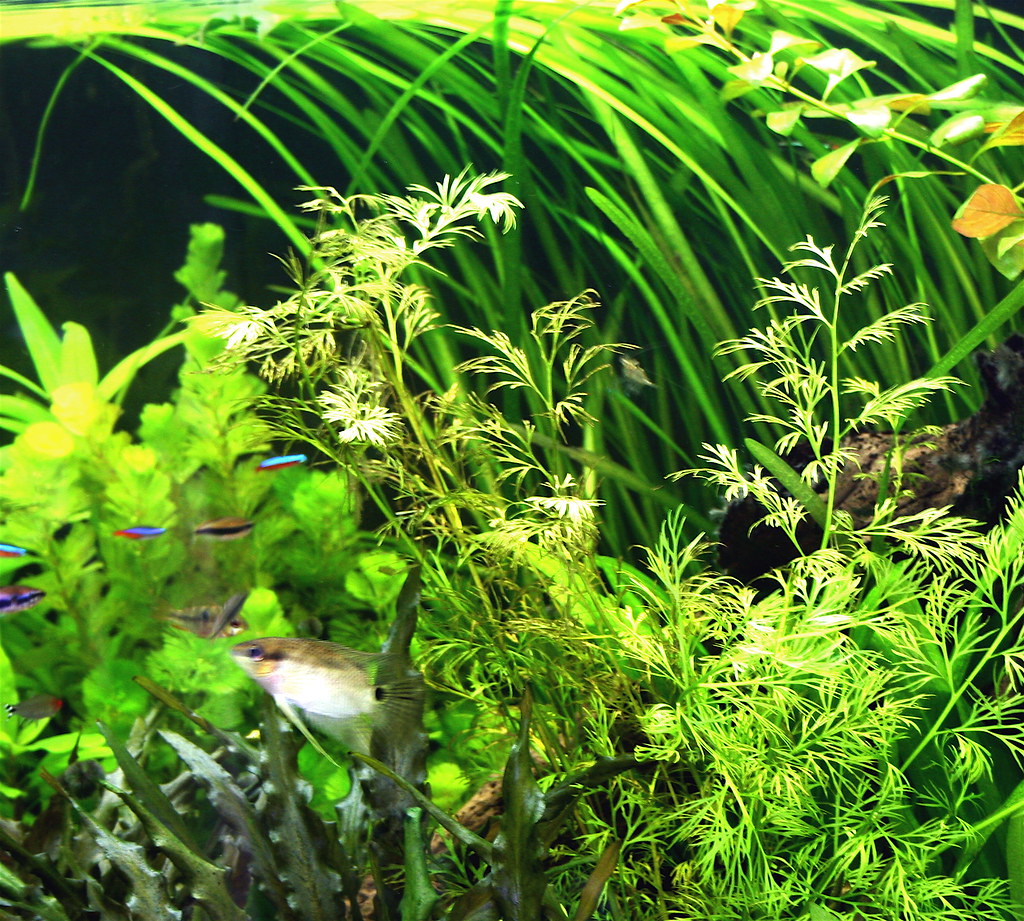 Planted aquariums are incredibly rewarding, you get to watch your plants slowly spread and take over your aquarium filling it with greenery. Setting it up can also be easy if you follow a simple guide. In order for plants to grow their best they will need to be fed CO2, have a proper substrate, good amount of lighting and additives in the water. Not to mention fairly regular maintenace, don't tlet this put you off however! We've setup what we believe is a solid beginners introduction to a planted aquarium. The tank is a good enough size to allow the plants to fill it out but not so big you go bankrupt buying everything... Due to better water quality of a planted tank you can be fairly generous with your live stock but don't get anything too big that will mess around with your well earned setup. For some more tips on setting up your planted aquarium you can read our guide here: https://myaquariumbuilder.com/guides/10-tips-for-a-planted-aquarium.
Apr 17, 2021
$798.24
1
1st build
Plant tank
Apr 28, 2021
$61.87
3
My
Tank
May 10, 2021
$126.87
0
Tank
Tank
May 13, 2021
$104.60
0
tank
new
May 28, 2021
$454.86
0
18 Gallon Community Aquarium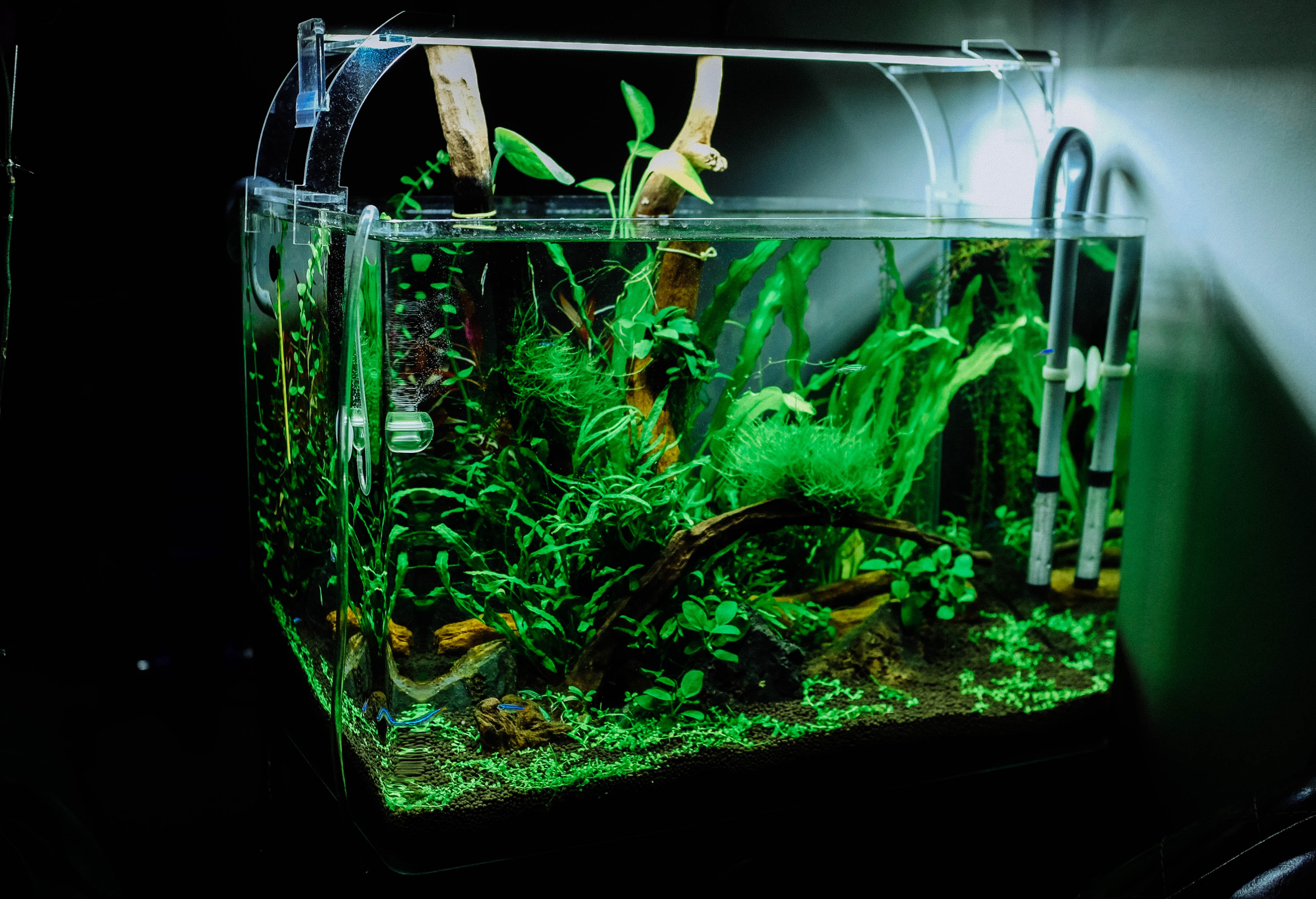 This setup comes from our 'How much does an aquarium cost' article. It includes tank, equipment, plants, substrate and fish. So if you don't own anything at all this is the tank for you. We based this aquarium on a standard simple setup that anyone at home could manage.
May 24, 2021
$496.27
0
Ocean View
Saltwater
Jun 4, 2021
$229.98
0
All the plants
Mostly a shopping list
Sep 4, 2021
$120.68
0
Trial
school
Sep 15, 2021
$31.02
0
Disclaimer: * MyAquariumBuilder may receive compensation for purchases made at participating retailers linked on this site. This compensation does not affect what products or prices are displayed, or the order of prices listed.
Read our terms and conditions here
©2021 MyAquariumBuilder, All Rights Reserved